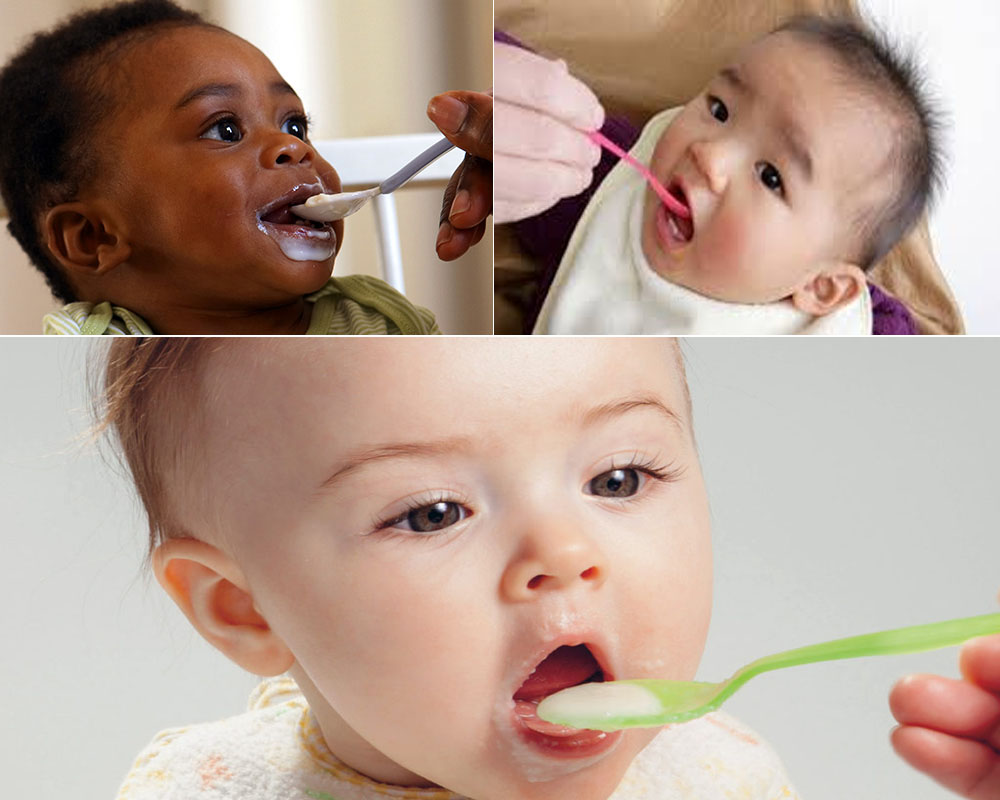 When it's time to introduce your baby to solid foods, a good option to start with is cereal. You can mix a small amount with your baby's formula or even a small amount of baby food. After starting with plain flavors, you can try offering cereals that have fruit flavors in them, such as apple and banana.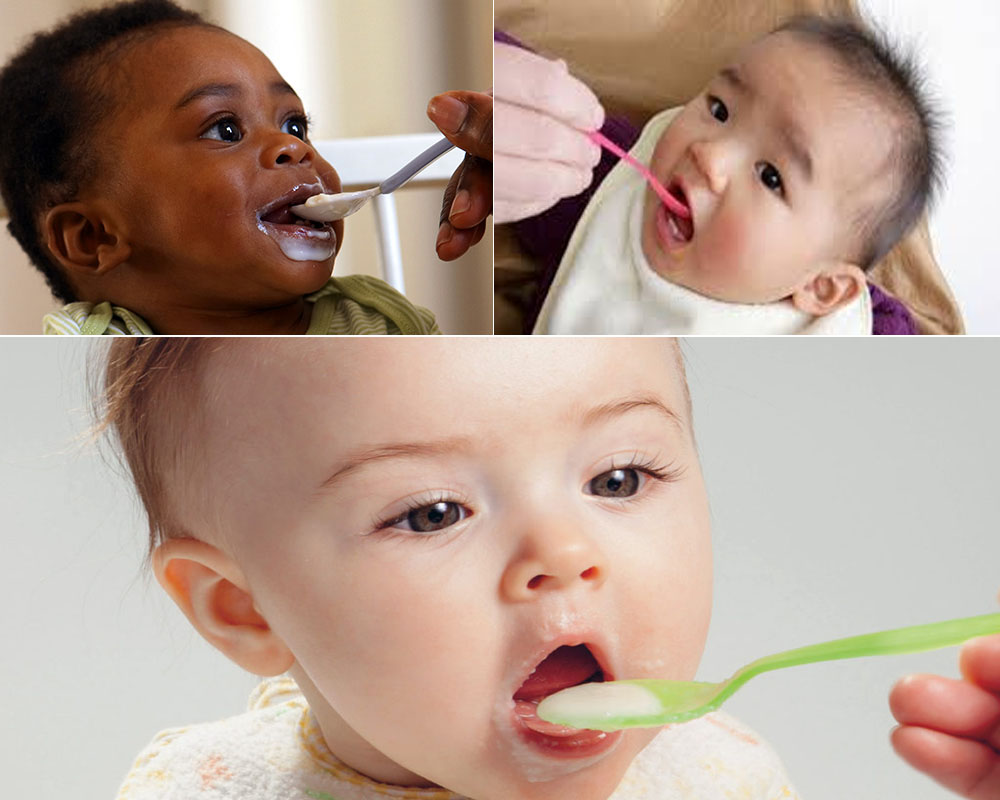 You want to wait until your baby is about four months old before introducing solid foods, such as baby cereal. This is usually the age when babies begin cutting their first teeth and when they begin to sit up better, which helps them swallow foods that are given. Your baby will usually let you know that it's time for foods other than formula by opening his mouth when a spoon is nearby or by crying because formula isn't enough to get through feeding times.
Once your baby has started eating cereal, you can usually begin adding more solid foods to the menu. There are even a few recipes that you can make with the cereal so that your baby gets the iron and other nutrients that are in the cereal along with other vitamins and nutrients in the ingredients that you use.
Pancakes are an option to consider if your baby is a little older and has started chewing on teething cookies and similar foods. Mix the cereal with at least two other types of baby food so that you have a healthy pancake to offer. Fruits work well along with sweet …
Giving Your Baby Foods With Cereal

READ MORE