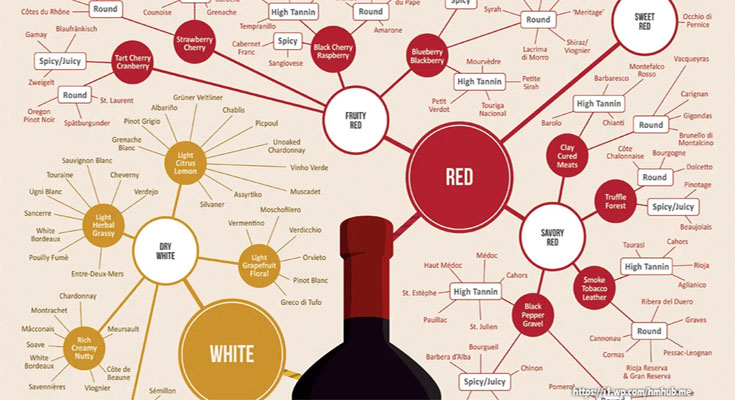 Wine can be sorted into three colors, white, red, and pink. In addition to being sorted by color, it can be sorted into three categories: table, dessert, and sparkling. Wine also further varies by alcohol content and carbonation. Lets start with the three categories of, table, dessert, and sparkling.
Table wine is fermented grape juice whose alcohol content falls within a certain range. Table wine is not bubbly, and may not have an alcohol content higher than 14% in the United States. Within the eyes of the law, unless a wine has more than 14 percent alcohol or has bubbles it is considered a table wine.
Dessert wine on the other hand have more than 14 percent alcohol due to the wine makers adding alcohol during or after the fermentation process. This type of wine making is unusual but, the Port region in Portugal, and the Sherry region of Spain have made quite a specialty out of it.
Generally, these types are wine are enjoyed after dinner, and are usually sweet. There are however a few dessert wines that are not sweet, and are best enjoyed before dinner. In Europe, dessert wines are also called liqueur wines, which carries the same nuance of sweetness.
Lastly is Sparkling wine. Those are the wines that contain carbon dioxide bubbles. Carbon dioxide gas is a natural byproduct of fermentation. Sparkling wine is the official name for the category of wines with bubbles in the United States, Canada, and Europe. There is a sparkling …
An Introduction to Classifications of Wine

READ MORE