Many a time you might find that you have guests coming over at short notice, or dropping in at your home unexpectedly, and you just do not have the time to prepare a full dinner and dessert. Or maybe the banana cake recipe you prepared for dessert did not turn out so well. For such emergency cases, here is a simple banana cake recipe with a cake mix that you can prepare in a short time and be the hit of the party.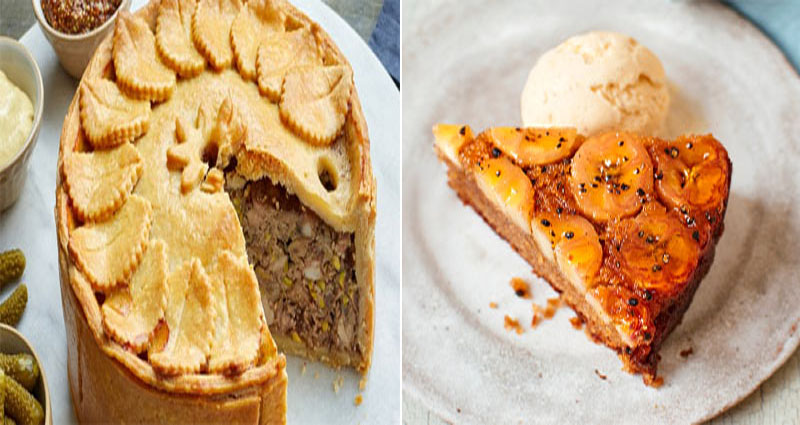 What you will need:
Peeled and mashed ripe bananas – 1 cup
Plain yellow cake mix – 1 packet
Light brown sugar – 1/2 cup packed
Ground fresh cinnamon – 1 teaspoon
Vegetable oil – 1/2 cup (to keep the cake moist)
Large eggs – 3
Water – 1 cup
Roasted nuts (such as cashews, pecans, almonds, pistachios etc) – 1 cup
Vegetable shortening and some all-purpose flour for greasing and dusting the cake tins
Preparation:
Grease two 8 or 9 inch cake tins using the vegetable shortening and the flour. Make sure that you cover all the sides of the cake tins.
Preheat your oven to 175C.
Mix the yellow cake mix and brown sugar in a mixing bowl.
Break the eggs in the mix, one by one, and use an electric mixer to blend them with the cake mix. You can do it by hand too, but the mixer is much faster.
Add the cinnamon and bananas and blend for about 2 minutes until the bananas are well pureed.
Add the vegetable oil and water and blend at a maximum speed so that the mix is well emulsified.
Pour the prepared batter in the greased cake tins and bake them in the preheated oven for about 30-35 minutes.
While the cake bakes, you can prepare a caramel frosting:
1 stick of butter
Light brown sugar – 1/2 cup
Dark brown sugar – 1/2 cup
Whole milk 1/4 cup
Confectioner's sugar 2 cups
Vanilla extract – 1 teaspoon
Preparation:
Boil the butter and sugar together.
Stir in the whole milk and bring the mix to a boil.
Remove from heat, stir in the confectioner's sugar and vanilla, and beat a little to get a smooth frosting.
To assemble the cake:
Place one cake on a cake stand or serving plate and spread some frosting on the top of the cake in smooth strokes.
Make sure that you use the frosting when it is warm otherwise it will harden and not spread properly.
Sprinkle some roasted nuts on the frosting, place the other cake on the top of the frosting, and cover the top and all the sides with frosting evenly.
Let the cake cool in the fridge for an hour to let the frosting set before serving.