Sometimes, some of the best things are the old fashion things. For instance, when you want to make a dessert recipe that will have everyone asking for seconds, you might like to try making and serving an old fashion icebox banana cake with chocolate cream icing recipe.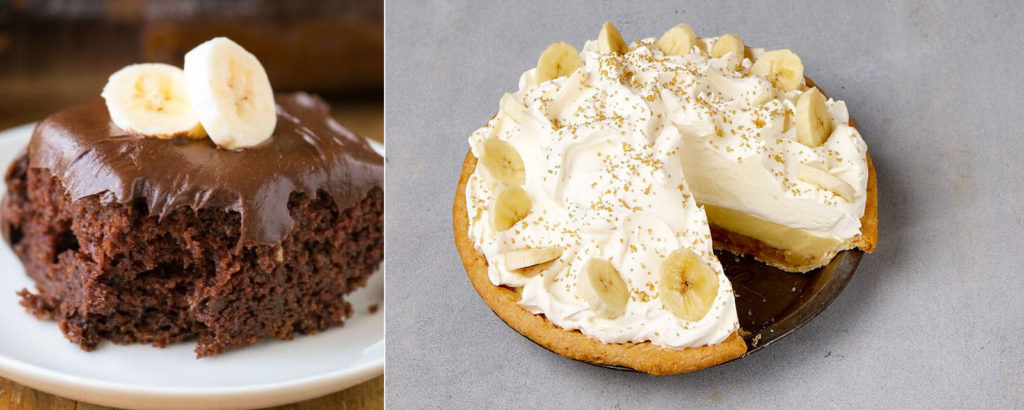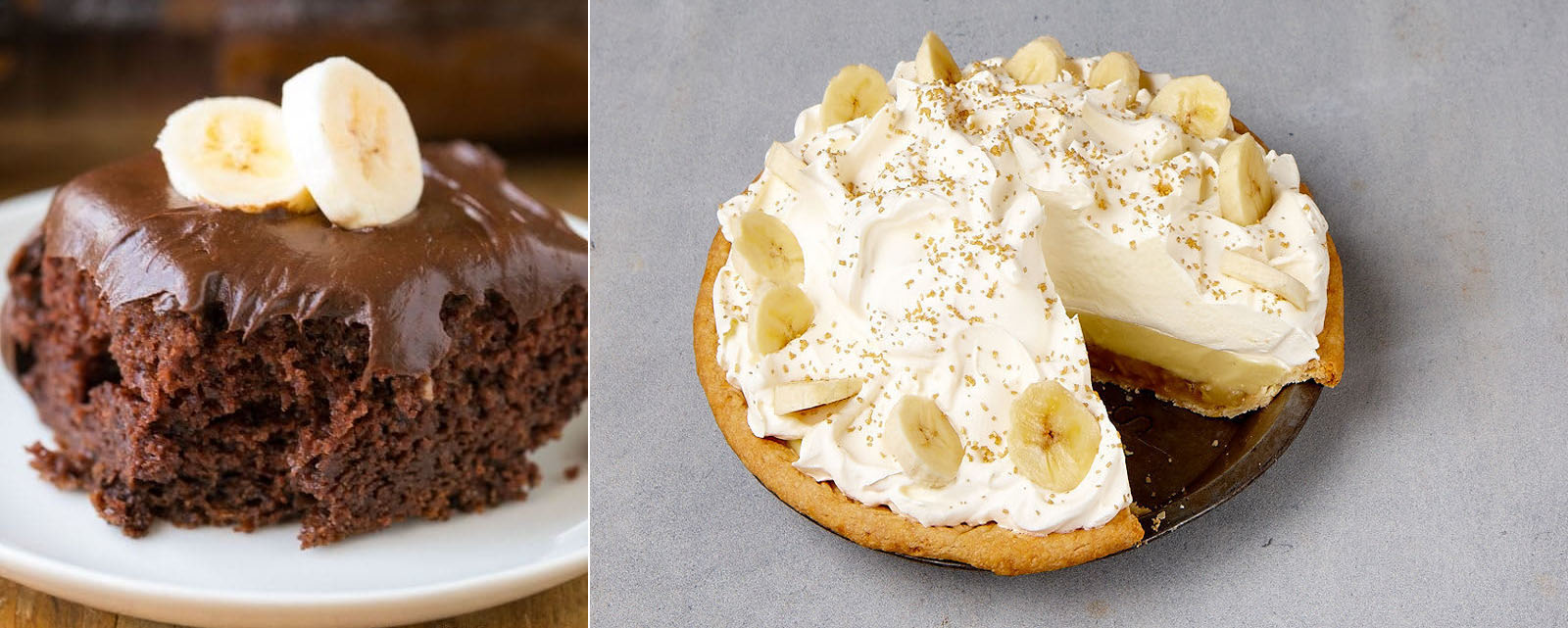 This cake tastes great from the refrigerator or it freezes beautifully for a chilled treat.
Recipe for Old Fashion Icebox Banana Cake
What You Need :
1 cup of sugar
2/3 cup softened butter or margarine
2 teaspoons vanilla
2 eggs
2 medium ripe mashed bananas
A cup sour cream
A cup all-purpose flour
1 teaspoon baking soda
How to Make It
Preheat oven to 350 degrees Fahrenheit.
Prepare two, 9-inch round baking pans by greasing and flouring and then set aside until needed.
Using a large mixing bowl combine the sugar, butter or margarine and vanilla and beat on low speed for about 1 to 2 minutes or until fluffy and light.
Continue beating, while adding one egg at a time for about 1 or 2 more minutes or until creamy in texture. Stir in the bananas, sour cream, and then fold in the flour and baking soda.
Pour into prepared baking pans and place in the oven to bake for 20 to 25 minutes or until done. Check by inserting a wooden toothpick into the center of cake until it comes out clean. Allow for cooling about 5 minutes and then remove from pan and set aside to cool completely.
Recipe for Chocolate Cream Icing
What You Need :
1 A cup whipping cream
3 Tablespoons powdered sugar
1 teaspoon vanilla
A cup melted semi-sweet chocolate chips
2 Tablespoons chopped pecans
2 sliced bananas
How to Make It
Prior to making the chocolate cream icing for this old fashioned icebox banana cake, you will need to place a small mixing bowl in the refrigerator to chill until needed. Melt the chocolate and set aside until needed.
Using the small chilled mixing bowl, you will add the whipping cream and beat on high speed until form soft peaks. Gradually add the powdered sugar and vanilla and continue beating for 1 or 2 more minutes until forming stiff peaks.
Add the melted chocolate and continue beating for 1 minute until well mixed, but do not overbeat. Set aside until needed for icing the cake.
Place 1 cake layer on the serving plate and then spread with half of the chocolate cream icing.
Slice 1 banana and then layer the slices on top of the chocolate cream icing. Top with remaining cake layer and then spread with the remaining chocolate cream icing to frost the cake.
Freeze or refrigerate the cake for at least 2 hours or even overnight. Serve by slicing the remaining banana and then arrange the slices around the outside edges of the frosted cake. Sprinkle chopped pecan on the cake center. You may wish to serve immediately or you may want to place the cake in the refrigerator to prevent browning of the bananas until you are ready to serve.