Most people would think that a fruit cake is only available during the Christmas season. However, anyone can enjoy a slice of this unique cake any time of the year, so if you can't wait for the holidays to experience the richness of a fruit cake then you'll be glad that you can get it anytime you wish.
A fruit cake is normally made with dried fruits and nuts that are soaked in either brandy or rum for a couple of days before adding them to the cake mixture. As you can see, the process of making a fruit cake is longer and more tedious than making other cakes, and if you don't have the patience then perhaps you should stick to the ready-made cakes that can be purchased in pastry and cake shops. For other people though, nothing beats the taste of a tasty, home-made fruit cake.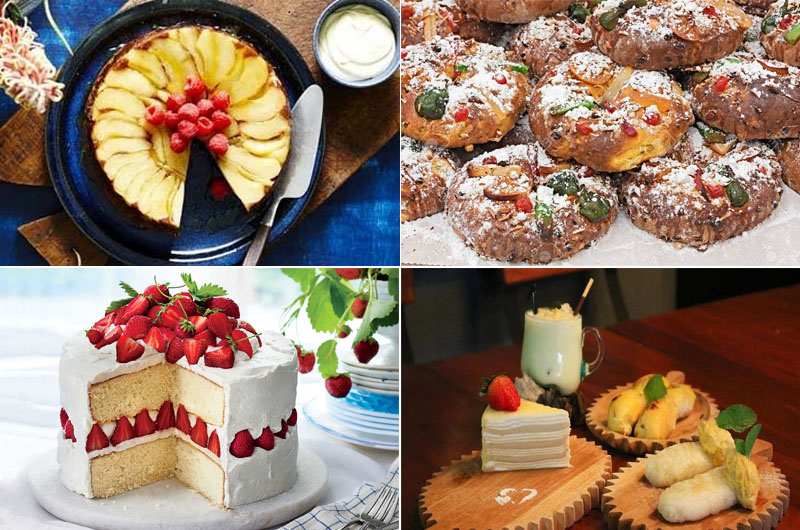 The fruitcake actually originated in ancient Rome, with pomegranate seeds, raisins, and pine nuts mixed in with barley mash. With the introduction of dried fruits and nuts in Europe, fruit cake baking took on a different aspect that has been improved upon during the course of history. Nowadays, candied fruits can be used as an alternative for dried fruits and are less expensive too. The popularity of the fruit cake has indeed soared over the centuries.
Generally, a fruit cake may come in 3 variations. The conventional cake that we often partake of is perhaps the most popular. A dark fruitcake has a sharper aroma and a richer flavor than its counterparts and contains prunes, dates, and molasses. These ingredients add to the strong aroma of the cake which is combined with rum or brandy. A light version meanwhile includes ingredients such as apricots, pineapple, and raisins to give it a more subtle taste that is not too overwhelming to the senses.
In some countries, fruit cakes are actually eaten only during the holiday seasons and cannot be purchased during any other time of the year. People in some countries, on the other hand, do not use any liquor in making these cakes and often just soak the fruits and nuts in fruit juice as a substitute for rum or brandy. This makes it suitable for people who do not drink any liquor and children who used to be prohibited from eating fruitcakes because of alcohol.
No matter how you enjoy a fruit cake however, the wait is definitely worth it. In addition, a loaf of fruitcake that has rum or brandy in it can last up to several years, assuring you of being able to munch on a slice anytime you want without worrying that it will go bad soon, unlike the other cakes that usually last for just a number of days. A fruitcake can also be a great gift to friend and family during special occasions, and the giving of this unique cake during holiday seasons has been a tradition in many countries all over the world for centuries.